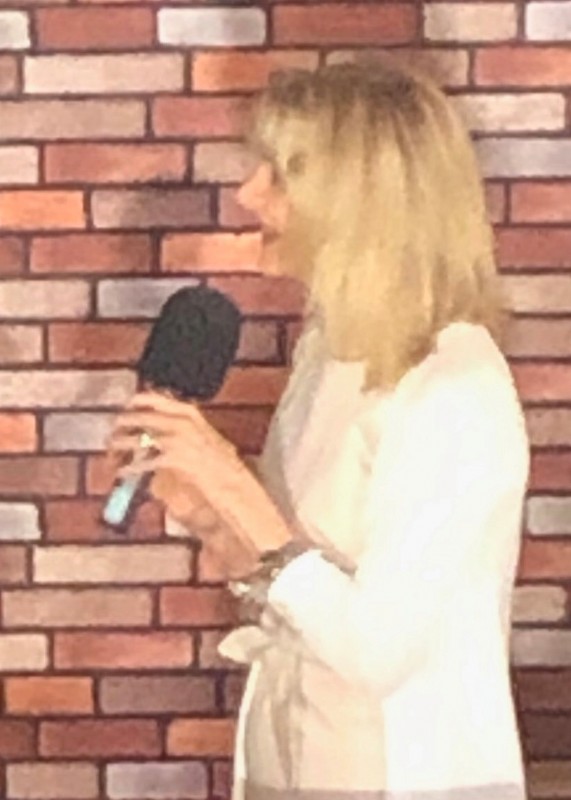 Karen H. Johnson is the founder, President and Pastor/Teacher of the Hebraic/Prophetic ministry and fellowship, Olive Tree Connections. Karen and her family first came to Nashville in 1997 from North Carolina. Shortly thereafter Karen was invited to join the ministry staff of Trinity Music City Church, part of the TBN family located in Hendersonville, TN. For several years, Karen conducted a Hebraic/Prophetic teaching ministry in the conference center on the grounds of TBN. Week after week lives were challenged, impacted, and changed, leaving many listeners with a desire to pursue a deeper walk with God. The impact of Karen's powerful, life-changing teachings at TBN began to spread and eventually led to the formation of Olive Tree Connections in the year 2000. Doors for ministry opened in the year 2000 in the Bronx, New York, expanding to Queens, New Rochelle, Long Island and Poughkeepsie, NY. Karen has ministered in NY for 15 years.
Karen's prophetic style of teaching has inspired hosts of people to greater heights: leaders in the church world, marketplace business people, children, teenagers, music industry professionals and even entertainers. Through Karen's teachings many have begun to discover their personal assignments and callings. The ministry of OTC is multi-faceted in purpose, multi-cultural,and cutting edge in its approach to teaching God's Word. Weekly, OTC holds two Hebraic based teachings through a Sunday morning worship gathering, a Wednesday evening prophetic praise, worship and discipleship gathering, a Tuesday night intercessory prayer gathering and a Friday morning bible study. (see Event Calendar for Details). At each meeting, ministers are available for personal/prophetic ministry and healing.
Karen has appeared on the local TBN Praise the Lord program, the Christian Television Network, God's Learning Channel, several Nashville radio stations, and various chapters of Women's Aglow International. Because of personal tragedy in her own life, Karen has never forgotten the poor, the hungry and the homeless causing her to partner with the Christian Co-Operative Ministry Food Bank and Second Harvest Food Bank. Karen has ministered in such diverse venues as maximum security prisons, coffee shops, Planet Hollywood, the streets from coast to coast, and Trinity Broadcasting Network.
In 1998, Karen began her formal Hebraic studies under the mentorship of world renown scholar Dr. Karl Coke, Ph.D, founder of The Timothy Program International. Interestingly, Karen's formal biblical education has always been from the Hebraic perspective. Karen is ordained and licensed under Restoration Fellowship International and OliveTreeConnections, Inc. Karen has been a strong supporter of Israel since 1998.
Karen and Olive Tree Connections have been host to many powerful ministers; Dr. John Looper, Kim Clement, Karl D Coke, Gordon Jensen, Mark White, Tony Kemp, Randy DeMain, Bill Cloud, Paul Cox, Chad Taylor, Bert Crevier, Munday Martin, Charlie Shamp, Joseph Vogels, Sandy Powell, James Goll, Chris Poole, Kimble Knight, Netanel Nickalls/Israeli Minister, Dr. Francis Myles, Katie Souza, John Natale.
Karen Johnson is a frequent guest minister on the Suzanne Hinn National Prayer Call.
Karen is the mother of three grown children and four grandchildren. Karen resides with her husband in the greater Nashville area.
Our Purpose:
(1) To love the LORD with all of our heart, soul and might. Dt. 6:5 And the second is like it: Love your neighbor as yourself. All of the law and prophets hang on these 2 commandments. Mt. 22:36-40.
(2) To go and make disciples (talmidim) of all nations, baptizing them in the name of the Father, Son and Holy Spirit and teaching them to obey everything I have commanded you. Mt. 28: 19-20.
We Exist For:
worship
discipleship
fellowship
ministry
evangelism
Statement of Central Theology:
We Believe In:
(1) The eternal existence of one God the Father, God the Son and God the Holy Spirit.
(2) The inherent deity, eternal pre-existence, miraculous conception, virgin birth, total humanity, sinless life, atoning death, glorious resurrection, and ascension of Jesus Christ (Messiah Yeshua).
(3) The infallible authority of the whole Bible as the inspired Word of God for faith and instruction in righteousness.
(4) The establishment of doctrine for faith, practice, government, and discipline on the New Testament.
(5) The gospel of the kingdom as the gospel of the Bible preached from both the Old and New Testaments.
(6) Justification by faith alone in the atoning death and resurrection of Jesus Christ as the only means of personal righteousness.
(7) Water baptism as an outward sign of inward grace.
(8) In the celebration of holy communion (the Lord's Supper).
(9) The inherent brotherhood of the Christian community through the grace covenant of Jesus Christ. (Messiah Yeshua).
(10) The prophetic restoration of the church, the body of Christ, throughout the world to biblical principles in preparation for the second advent of Jesus Christ the Lord.
(11) The prophetic restoration and salvation of the nation of Israel in the last times.
(12) The resurrection of the dead to give immortality to both the dead and the living saints at Messiah's appearing.
---
Our Ministerial Umbrella/Affiliation:

Restoration Fellowship Int.
Bishop John A. Looper, D.C.T.
P.O. Box 5822
Cleveland, Tn. 37320
www.restorationfellowshipinternational.org
RFI is an international ministerial association with ministers and congregations across the United States, India, Mexico, and other nations.
Educational Recommendation
Biblical Life College and Seminary
Dr. Michael Lake
Email - www.biblical-life.com
The Timothy Program International
Founder: Dr. Karl D. Coke, Ph.D
www.timothyprogram.com
Email: kcea@aol.com
Bookstore
Andy Books
Kristen Coke
Founder/President
www.andybooks.com
Karen Johnson sits on the board of:
OliveTreeConnections, Inc.
P.O. Box 393
Gallatin, Tn. 37066
www.olivetreeconnections.com
Contagious Love International
Founder: Munday Martin
P.O. Box 1868
Antioch, Tn. 37011
mundaymartin@gmail.com
www.contagiousloveintl.com
Nashville Worship City Alliance (Steering Committee)
www.facebook.com/NashvilleWorshipCityAlliance
Ministries We Support Locally:
Christian Cooperative Ministry
201 Madison St.
Madison, Tn. 37115
615-868-6865
www.helpmadison.org
Room In The Inn
www.roomintheinn.org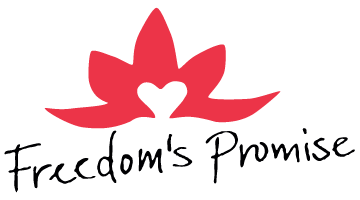 FREEDOM'S PROMISE - PREVENTING HUMAN TRAFFICKING
Nashville Ministry:
Habitat for Humanity
Voice of the Martyrs (VOM)

Laurie Cardoza Moore, Th.D
President & Producer - PJTN.org
ECOSOC NGO Special Envoy to the United Nations - WCICC.org
Link: https://vimeo.com/257444789
We stand strongly with our friend and fellow minister, Laurie Cardoza Moore. Laurie stands fearlessly in the face of great opposition fighting anti-semitism world wide.